Darin Wood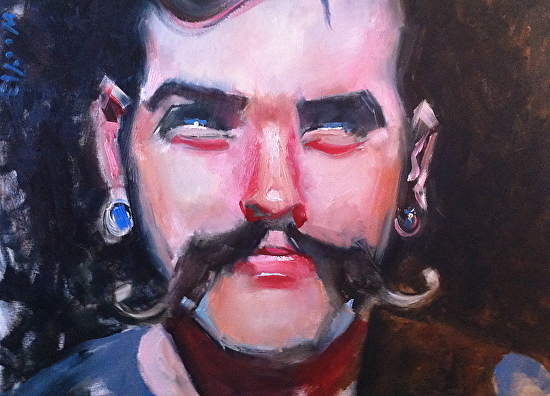 I am proud to announce that my work will now be available at Capital Fine Art in Austin, Texas. Jim Bollmeyer is the gallery owner. He has beautiful works on display from Miro, Picasso, Ringholz, Pino, and, Austin's own, Ed Acuna. The gallery website is http://www.capitalfineart.com/. The gallery's facebook page can be found below. Stop by to check it out if you are in the Austin area. You won't be disappointed.
https://www.facebook.com/CapitalFineArt
Darin Wood has been drawn to capture the gesture or feel of his subject. Darin loves the outdoors and prefers to wander about his native Canada and surrogate Texas for inspiration. His raison d'etre is to capture the essence of his subject without being literal. He says, "I am stunned by the tiny differences in lighting in a subject from one moment to the next and I am compelled to paint them." Wood paints portraits, figures, and landscapes with equal aplomb. He currently resides outside of San Antonio, Texas.
To get up to the minute changes to Darin's work, sign up for his newsletter and RSS feed.
"What a great talent you have... and I'm blessed to be the owner of one of your works..."
Collector
"You capture the light."
Rosetta DiPace Jordan, Phd.
Prints of my work are available at http://DarinWood.imagekind.com/.